We help your clients escape the ordinary by providing unparalleled sales, marketing and operational expertise in designing unique travel experiences.
​David Morris International (DMI), founded in 2009, offers a variety of sales, marketing & operational services offered to cruise lines & tour operators.  In addition, with 30+ years experience in the luxury travel market, they also design travel programs to meet the lifestyle preferences and needs of the affluent traveler. Specializing in custom sales & marketing services, uniquely developed travel programs and charters & incentive agreements, DMI combines the experience, contacts, resources, and extraordinary talents of industry professionals. President David Morris has brought together a professional, dynamic team with backgrounds at Cunard, Crystal and Silversea Cruises. DMI is headquartered in Texas.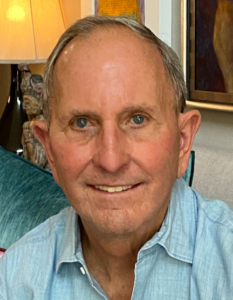 David Morris
President & Founder
For more than 35 years, David Morris sailed to the top of his profession with Cunard, Crystal and most recently, as Exec VP Sales & Marketing Worldwide for Silversea Cruises. "Starting DMI has put all the pieces together where I could further expand my expertise, while bringing companies an added level of sales and marketing experience." Throughout his career, David has maintained contacts & friendships with the "Who's Who" of industry, both inside and outside of travel. These relationships are key to his unique ability to revitalize existing business and cultivate new business where it had not previously existed. His work on behalf of philanthropic foundations and organizations is legendary.